Order Here for the Holiday Season
We offer beautiful, thoughtful pieces to our customers. Our selection of blooms is ever changing from seasonal, to local, to international. We are a Designer's Choice Flower Shop. We choose florals and color palettes that speak to us. Our style is organic and whimsical. We love using greens and texture for everyday and special events. Order online or call us to place your order at 586-359-6004. We will be happy to help curate a piece for you to pick up, or to schedule delivery. 
Holiday Inspired Floral Options for everyday and Pre-orders
Plants
We have a great selection of plants. Locally sourced, lush, and healthy houseplants, airplants, and succulents. Whether or not you are buying your first plant or adding to your collection, we aim to please all levels of green thumbs.
Our Plant Bar offers the option for us to do the "dirty" work for you...for an additional charge, we service plants that need repotting, as well as potting a new plant in one of our pots…you can also bring a pot from home and find a new plant for it. We have you covered!
Our Plant Bar has soil, rocks, sand and colored moss for our customers. 
View Our online plant options
Gifts
A curated gift shop filled with items from a few small businesses from Michigan and many from across the great USA.
We offer coffee as you browse around our selection of sweet treats, specialty drink mixes, candles, lotions, accessories, we feature a local artist, Kris Jezak ...make a floral bouquet at our Flower Bar, or pot a plant at our Plant Bar! Enjoy our collection of favorite things.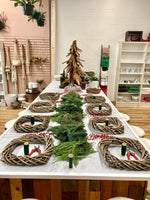 Public & Private Workshop Options, Seasonal
We offer public workshops for just yourself to attend with a friend or come as you are! We also offer a private workshop option as well. If you have 6 or more we can make it a private workshop available after shop hours throughout the week. You must pre-register online for all workshops.

For Private Workshops…
You are welcome to bring your own food and beverages. Our floral design space is set up for your "cocktail & social time". The first 20 minutes are dedicated to settling in and socializing with one another. After this, we gather around our Plant Bar and get creative! Once this part is finished, we take photos and you are free to pour another beverage, shop, and then your party is complete! Your private event is blocked off for 2 hours. Call for Private Workshop options and dates at this time. 586-359-6004
Workshop Options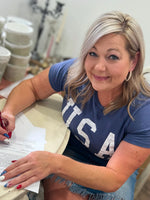 About us
We had a vision in 2015 to bring a different kind of experience to the east side when it came to flowers, plants and gifts. This place has been a creative, therapeutic outlet for us in many ways during this journey. Lindsay is the Wedding/Events Coordinator and will be heading up the new location, coming this fall. We hope to inspire and make you feel at home when you walk into our extended home, after all, this where we spend most of our time!
Be sure to put us on your must see places to visit. We truly appreciate the business❤️
Weddings
Thank you for your interest in our design work! Please fill out the form below and Lindsay, our Event Coordinator, will be in touch soon! Thank you!
Inquire about our rentals for special events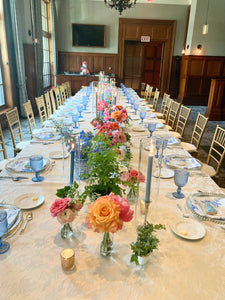 We service events of all sizes, intimate to grand. Wherever you land on the spectrum of style…romantic with a plethora of candles, luxe with texture, jeweled tone colors, pillowy pink blooms, the classic white with greens…we are here to bring that vision to fruition. We also customize centerpieces as well as flower and plant bars for showers. We look forward to meeting with you to discuss your day and the details!